Background
Coinciding with the opening of the Deutsche Stimmklinik, a brand-new corporate design was conceived and developed, based on the uniqueness of each individual voice. The result was a customized voiceprint simultaneously functioning as the clinic logo.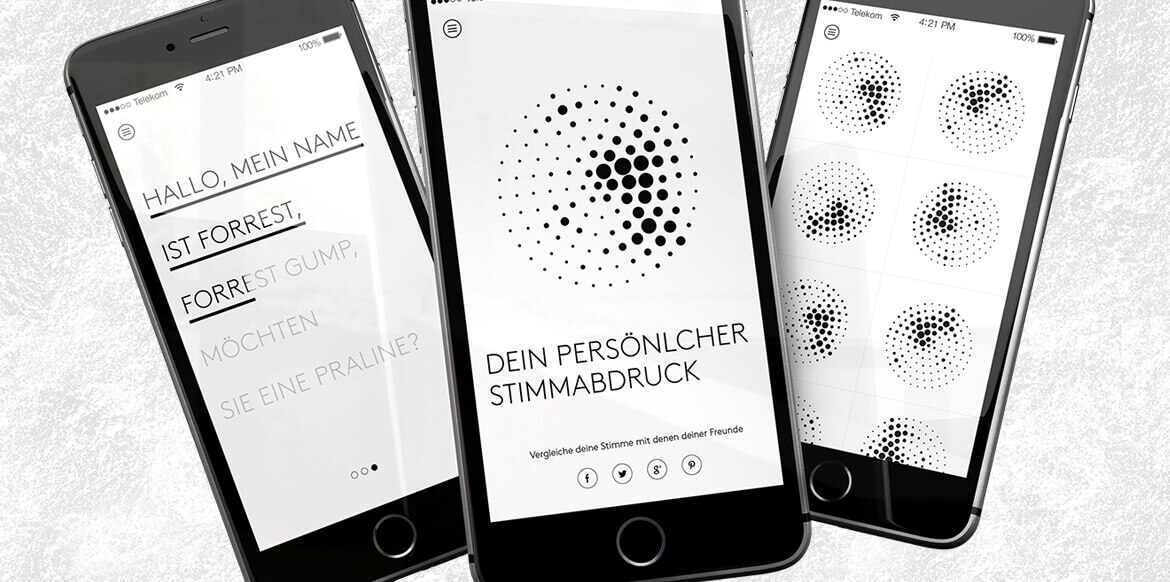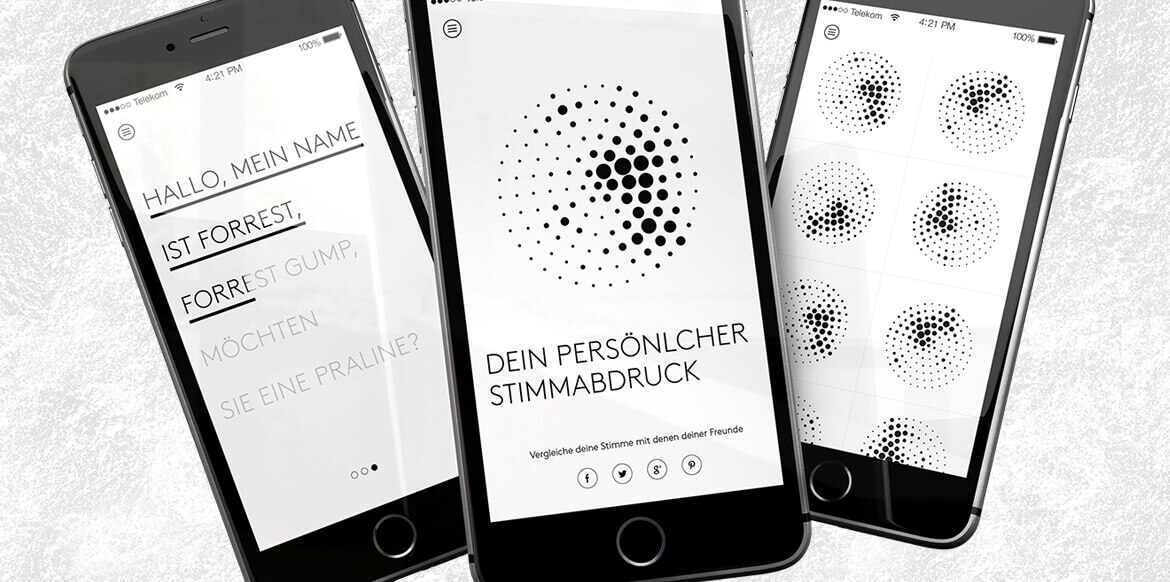 Generator
To provide the clients with a greater understanding of the concept behind the logo, an app was developed. The idea was a voiceprint generator. It transforms the user´s voice into his or her individual voiceprint, which they can then share with friends and compare with those of famous actors. 
Patient file
An additional use is in the digital patient files, which provide doctors all the pertinent information of a patient at a glance. The voiceprint takes center stage here as well, serving as the basis of voice measurement for the examination.